Bespoke commission: Our Journey So Far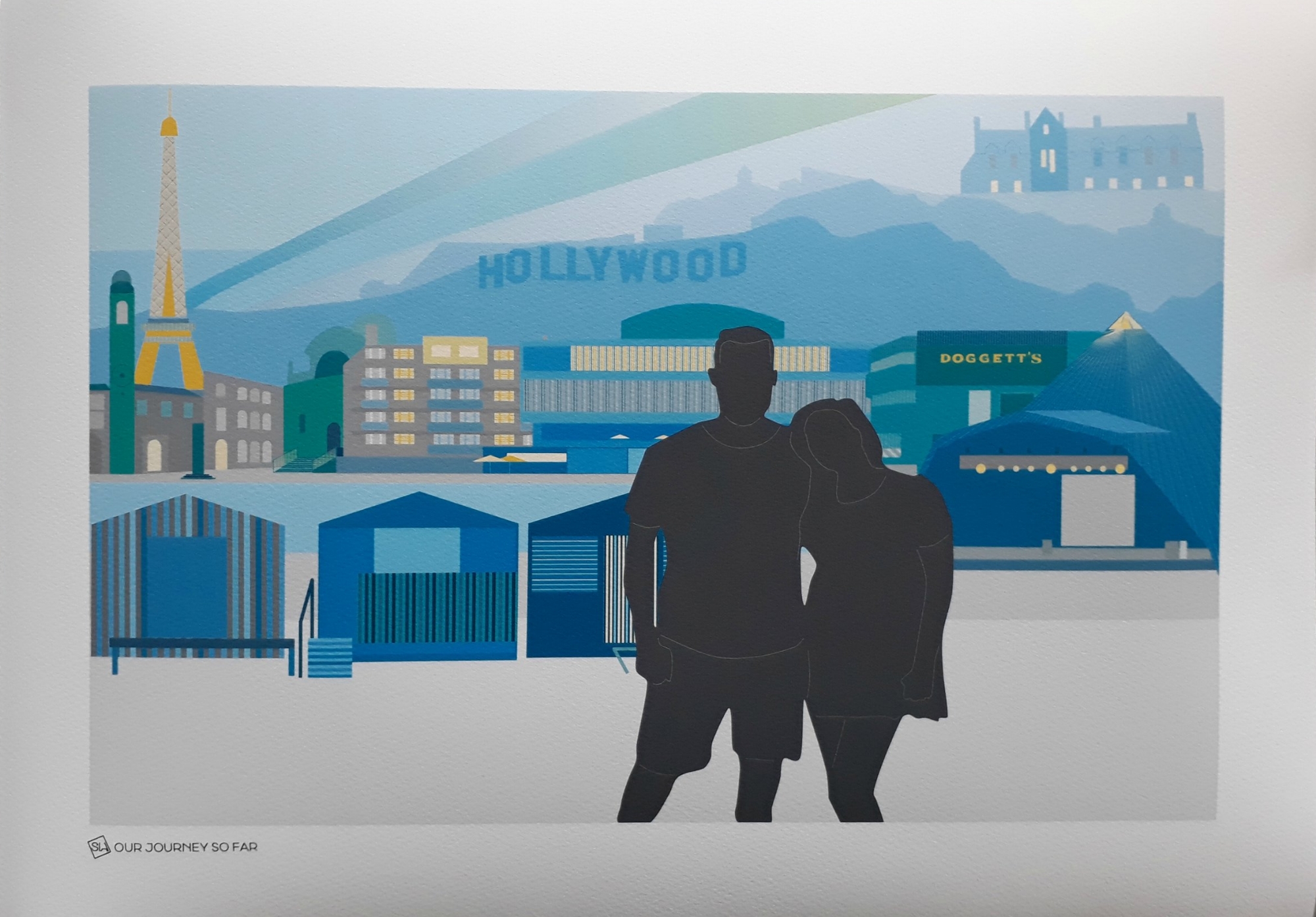 Our Journey So Far is a bespoke art print commissioned as a gift to celebrate two milestones - an engagement and a special birthday.
The Story
This piece tells the story of a couple's relationship to date, from first dates to their engagement. Built up in layers, each location holds a special moment and memory to create a single landscape. Bringing the story together, the couple are silhouetted against their backdrop.
The Colour Scheme
Colours favoured were blues and greys to complement the decor in the room the piece would go in, painted in greys from Crown's Period range. Soft yellows and deep turquoises added warmth and depth.
The Details
Tiny details have been included, from steps in Dubrovnik's Old Town to drinks umbrellas outside the Southbank Centre
"I love it!!! You've done an amazing job, really pleased with it... It's been a real pleasure having you bring our journey to life."