Bespoke commission: Millennium Stadium, Cardiff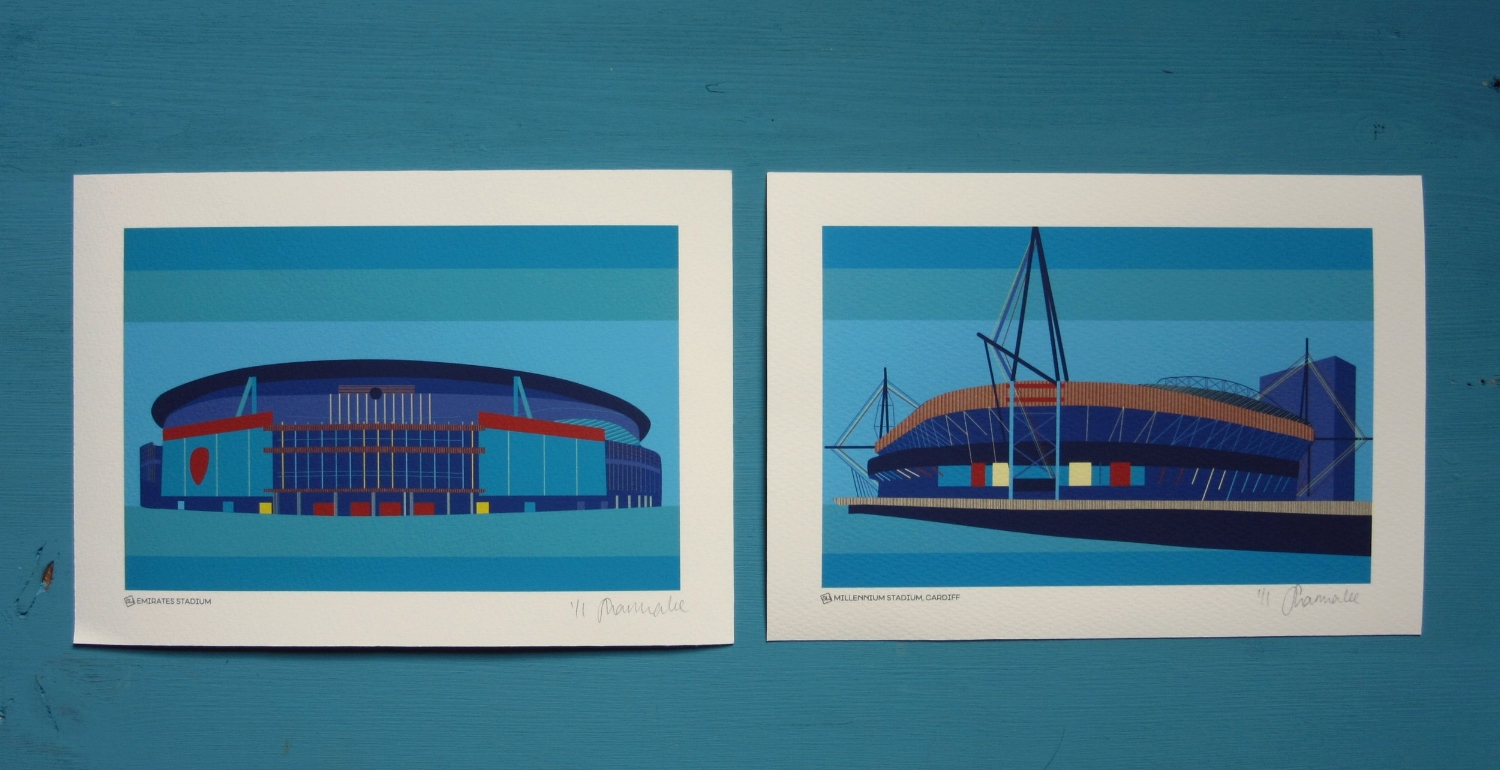 A bespoke commission of Cardiff's Millenium Stadium, to match a customised Emirates stadium
This set began with a customised version of my Emirates Stadium design, commissioned as a birthday gift. The preferred colours were from my Sunshine colour palette, inspired by Little Greene's Old School Blue, with a red reference to Arsenal. As the couple already had a couple of prints in my Midnight colour palette, I chose the same red to bring into their customised printfor a subtle link to tie them all together.
A request for a bespoke print of Cardiff's Millennium Stadium followed, to match the Emirates print.
"I love the stadium print so much, it looks great in situ. I love it so much I want another one."