Changing landscapes: colours of Sri Lanka
Colour inspiration (Part 1)
Sri Lanka, a beautiful island full of the most incredible, vivid colours, both natural and man-made. This post looks at nature's colours around the island, from coastal to inland. These are colours I love to be surrounded by in my own home - deep ocean teals, vibrant sea blues and greens, soft creamy sands.
Beaches
The beach landscape changes depending which part of the coast you're on, not just between the wet and dry zones, but all along.
We began our trip in Nilaveli, just north of Trincomalee on the East coast. A less developed part of the coast, the beaches here are still truly unspoilt. The soft, sandy beaches are creamy rather than golden, set against a backdrop of lush jungle greens. The warm ocean appears in pale blues and greys - when we went in mid-July, the seas here were calm and gentle, the only seas we could swim in as the others were all too rough with red flags.
As we moved to Tangalle on the South coast, the colours and landscape changed again. Think picture-perfect tropical paradise - leaning palm trees in lighter, brighter greens, deep turquoise waters, sands still as soft but more golden.
As we moved along the coast to the West, first to Bentota and then Negombo, the colours and climate changed yet again. Heavy and humid in Bentota with thick clouds in shades of moody blues and greys that would roll in just as the sun started to set, to a much lighter feel in Negombo with soft pastel pink and yellow hues across the skies as the sun disappeared. We were surprised at the dramatic differences across the island.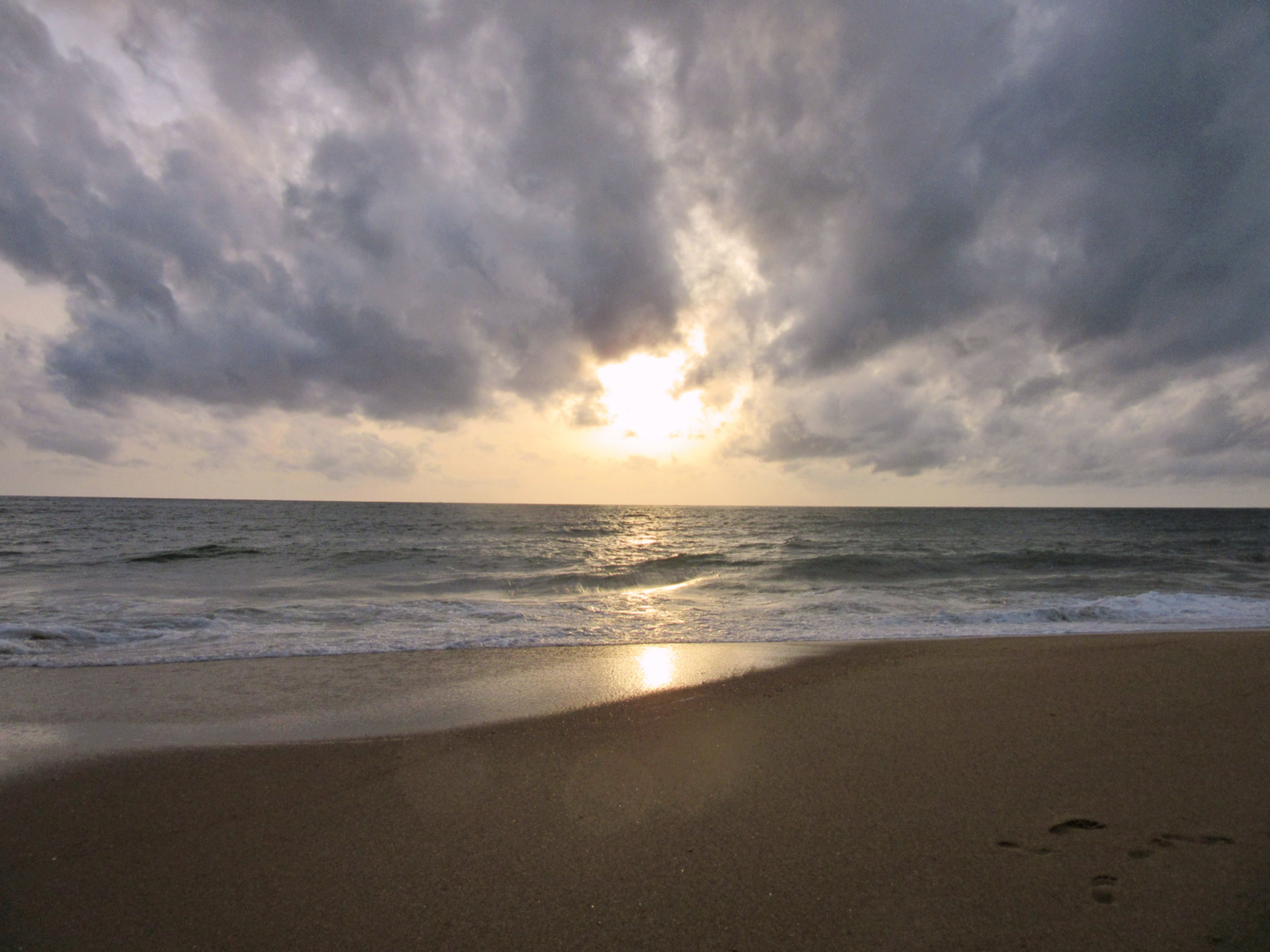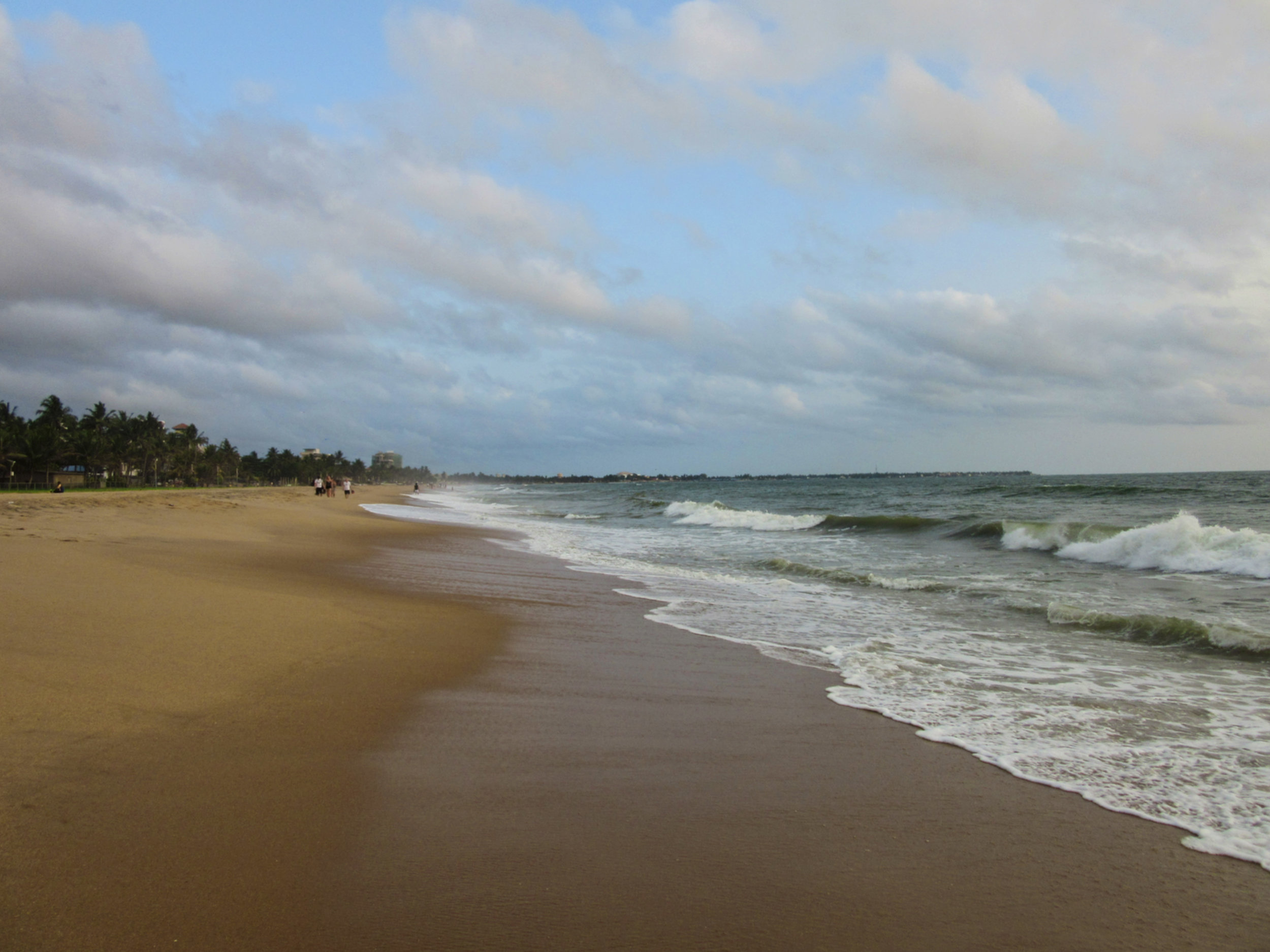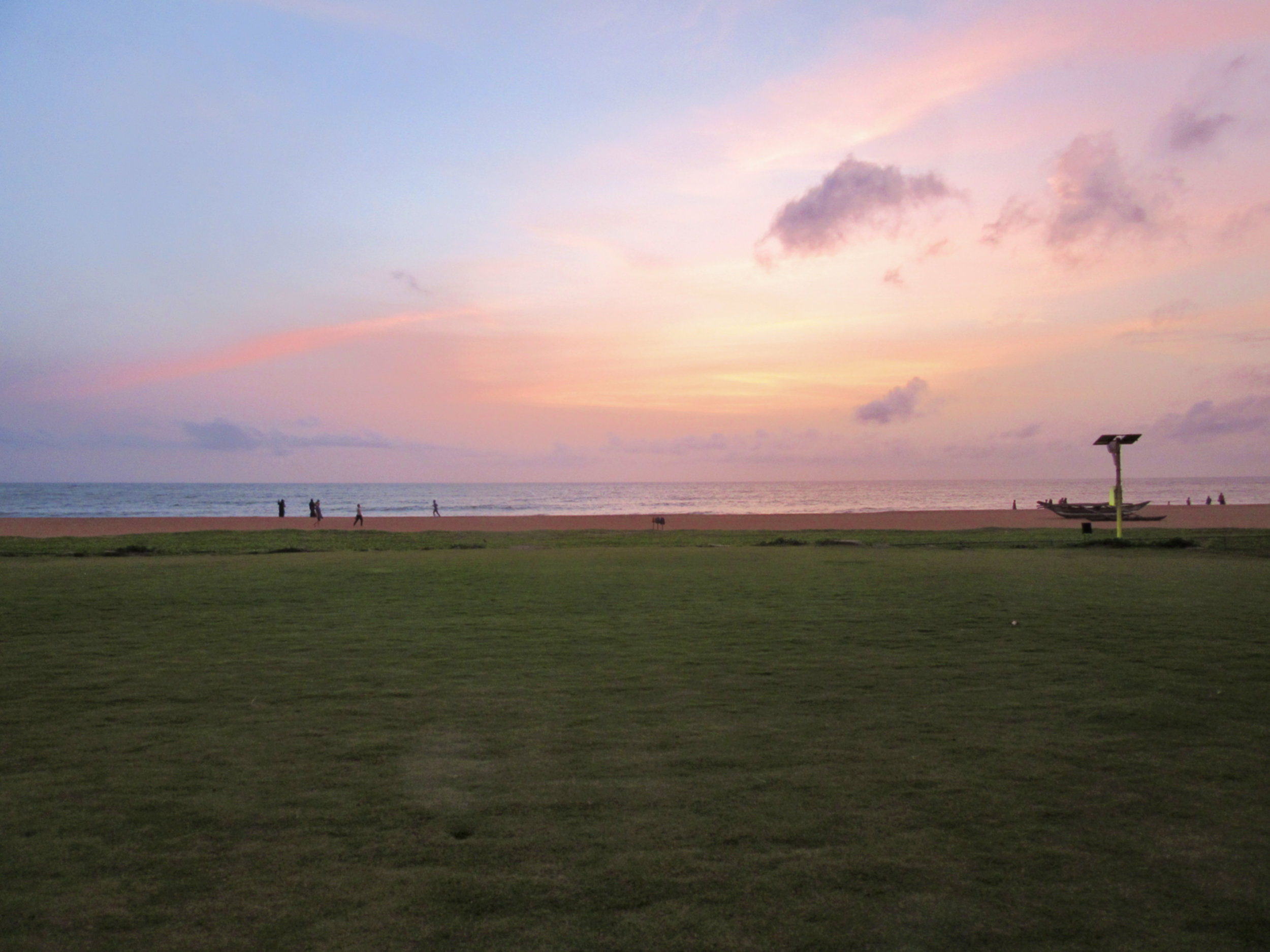 Paint colour inspiration from the coast:
Some of my favourite colours to bring into your home inspired by these landscapes are Little Greene Paint Company's Mazarine Blue and Paint and Paper Library's Teal - rich, deep blues and teals that reminds me of the tropical ocean waters seen from above. For a lighter touch, I like Fenwick & Tilbrook's Morston. Little Greene's Stone, Paint and Paper Library's Caddie and Fenwick & Tilbrook's Hare's Tail bring those warm sandy tones.