Beach prints inspired by the Sydney Bondi to Coogee coastal walk
One of the most beautiful walks I've done, the Bondi to Coogee coastal walk is one full of stunning scenery. Winding around the eastern Sydney coastline along the South Pacific Ocean, it provided masses of inspiration for my Beach Collection prints and products.
We got a train and bus to Bondi beach, starting our walk at the far end of the beach. It was pouring with rain when we arrived, taking shelter where we could until it eased.
The scale of Bondi beach is breathtaking - it's much deeper and longer than you realise. The rainy weekday morning meant the beach was pretty quiet so we could really get a feel for the scale.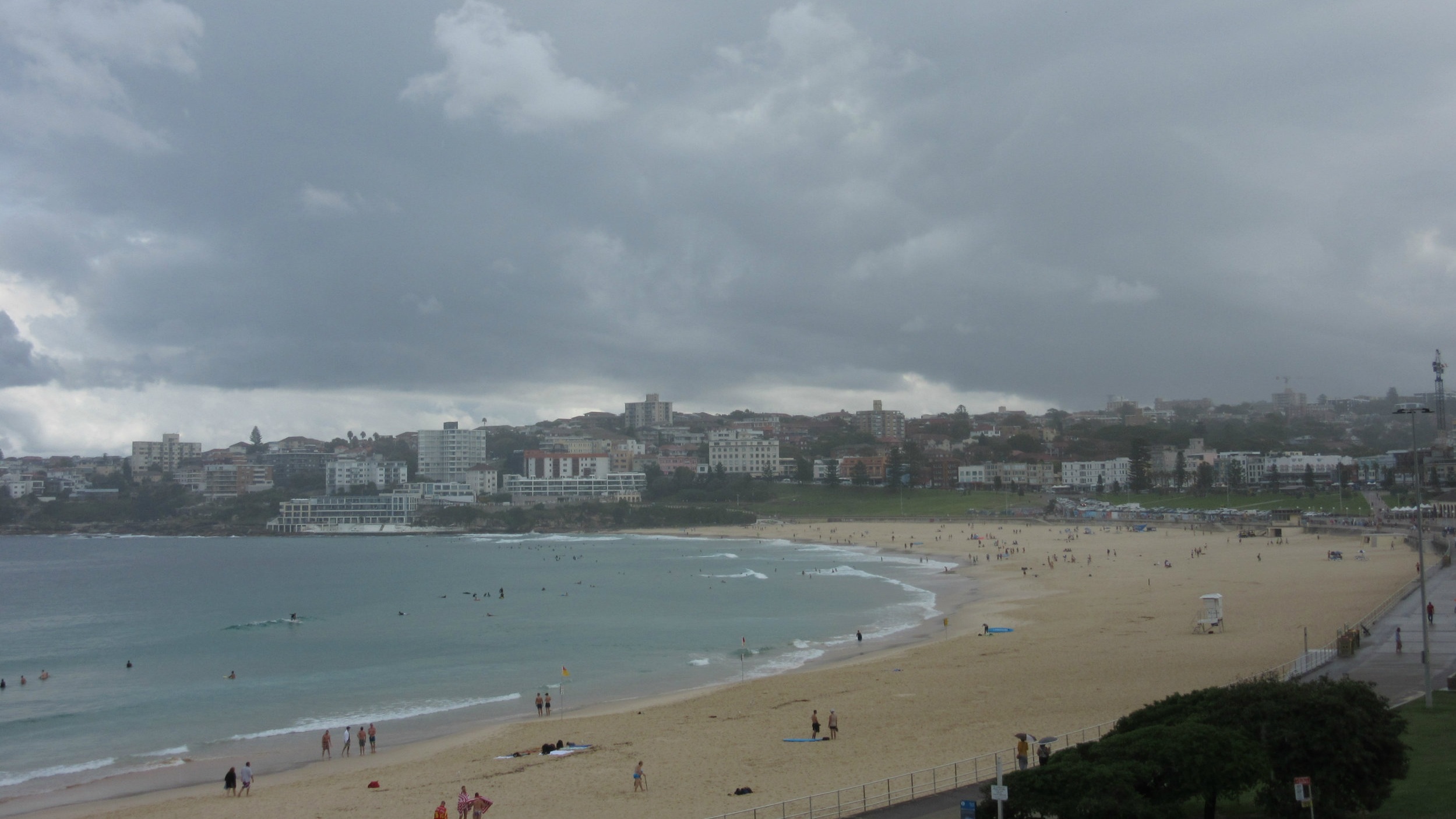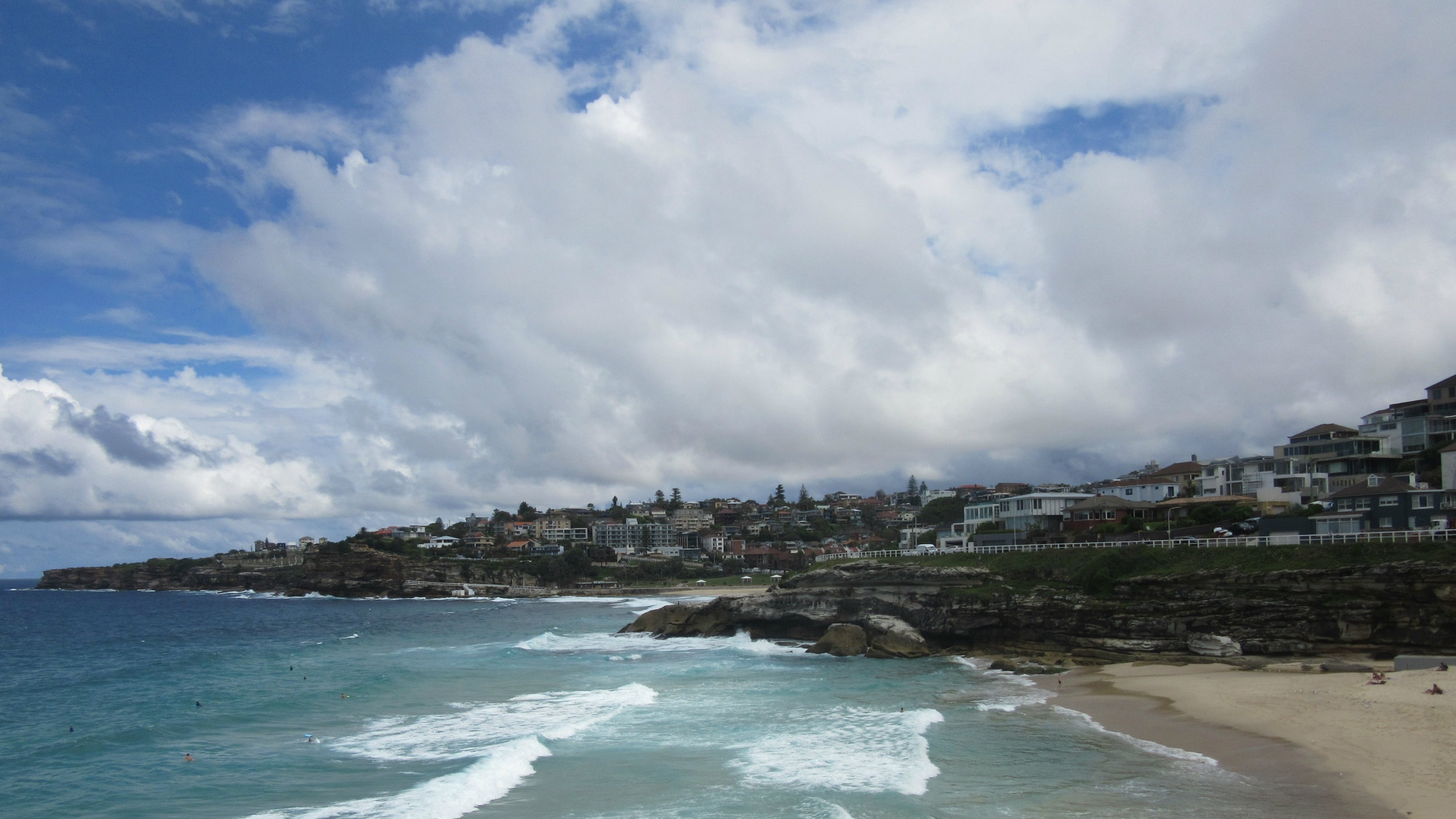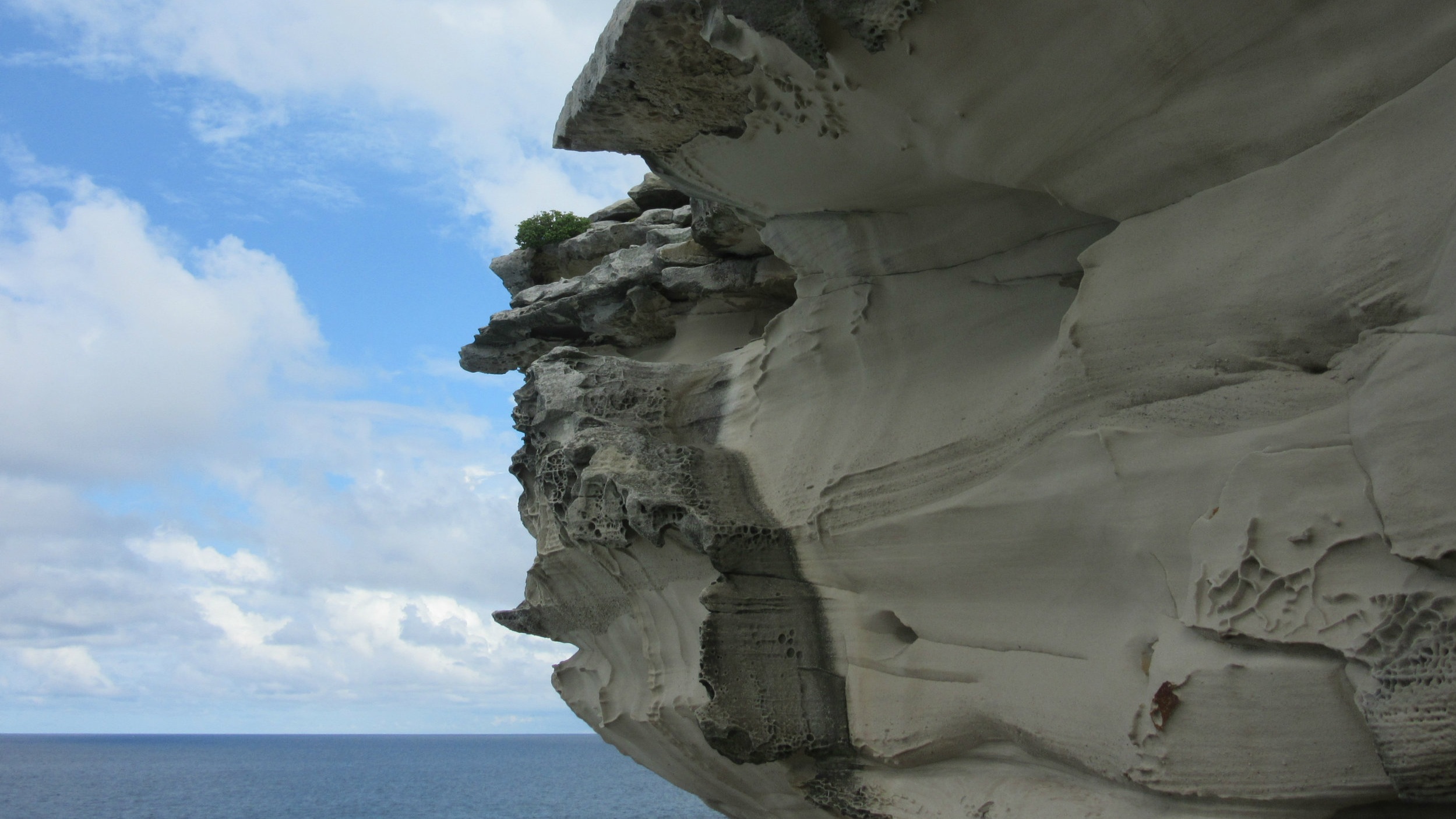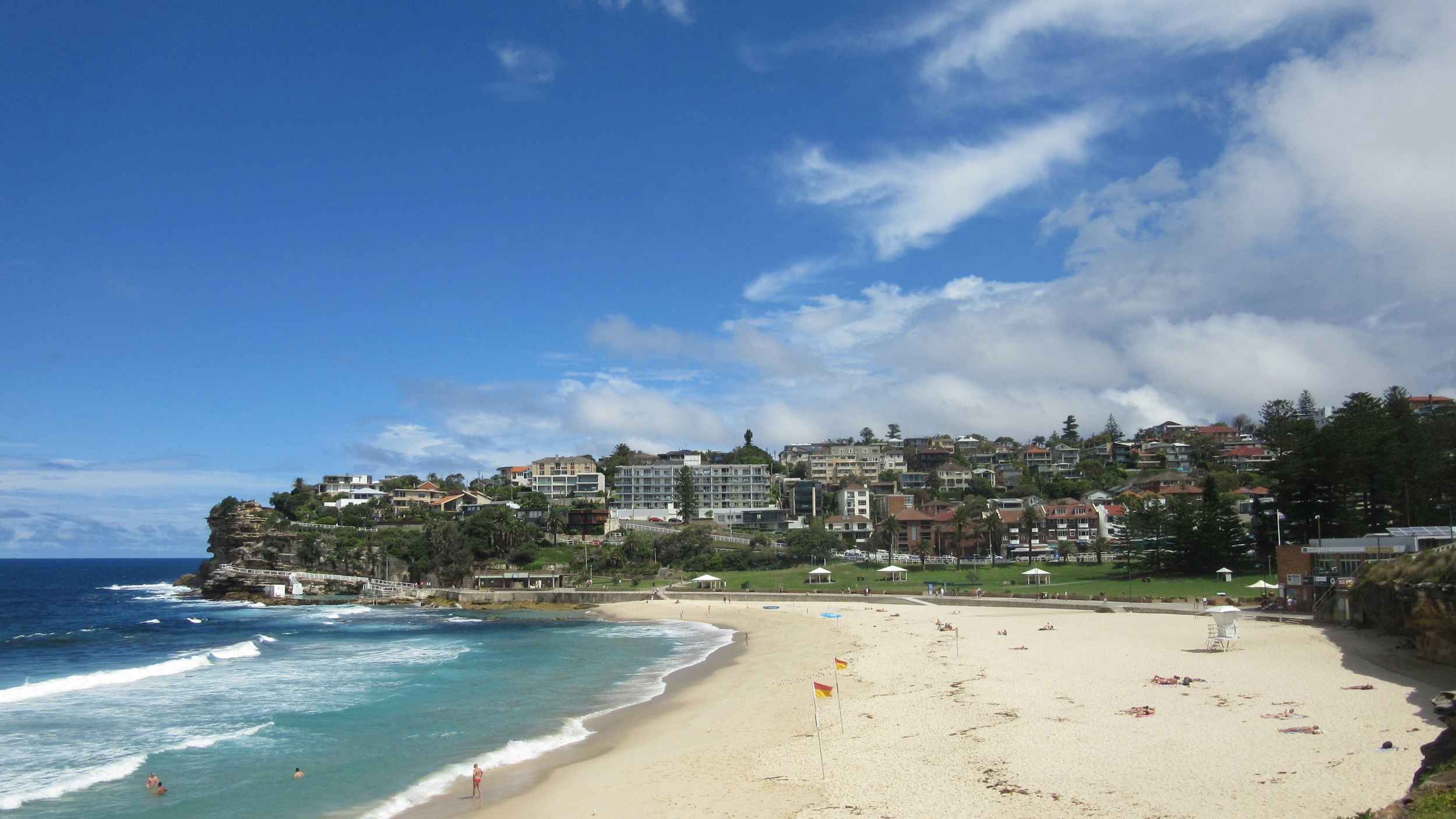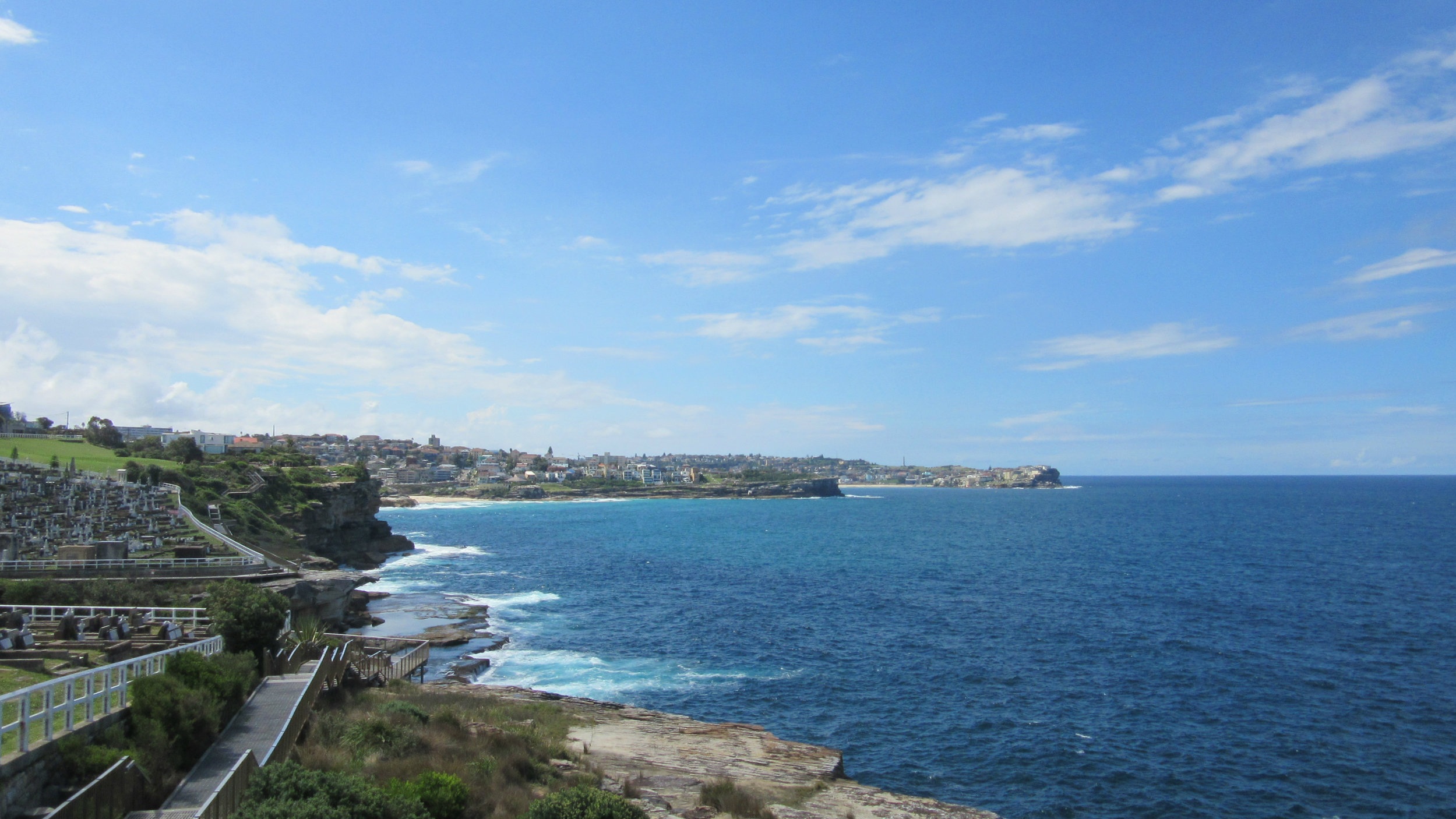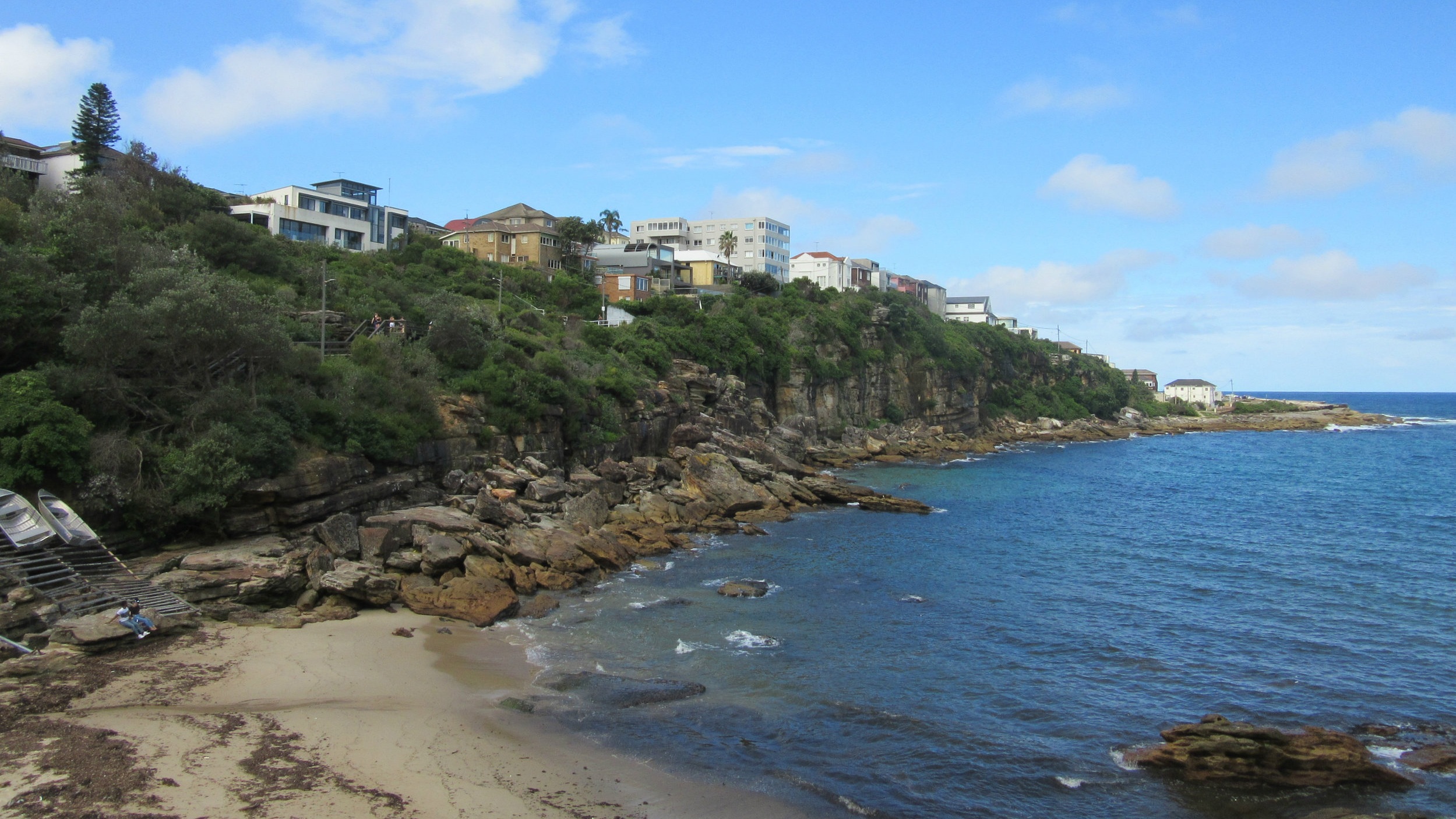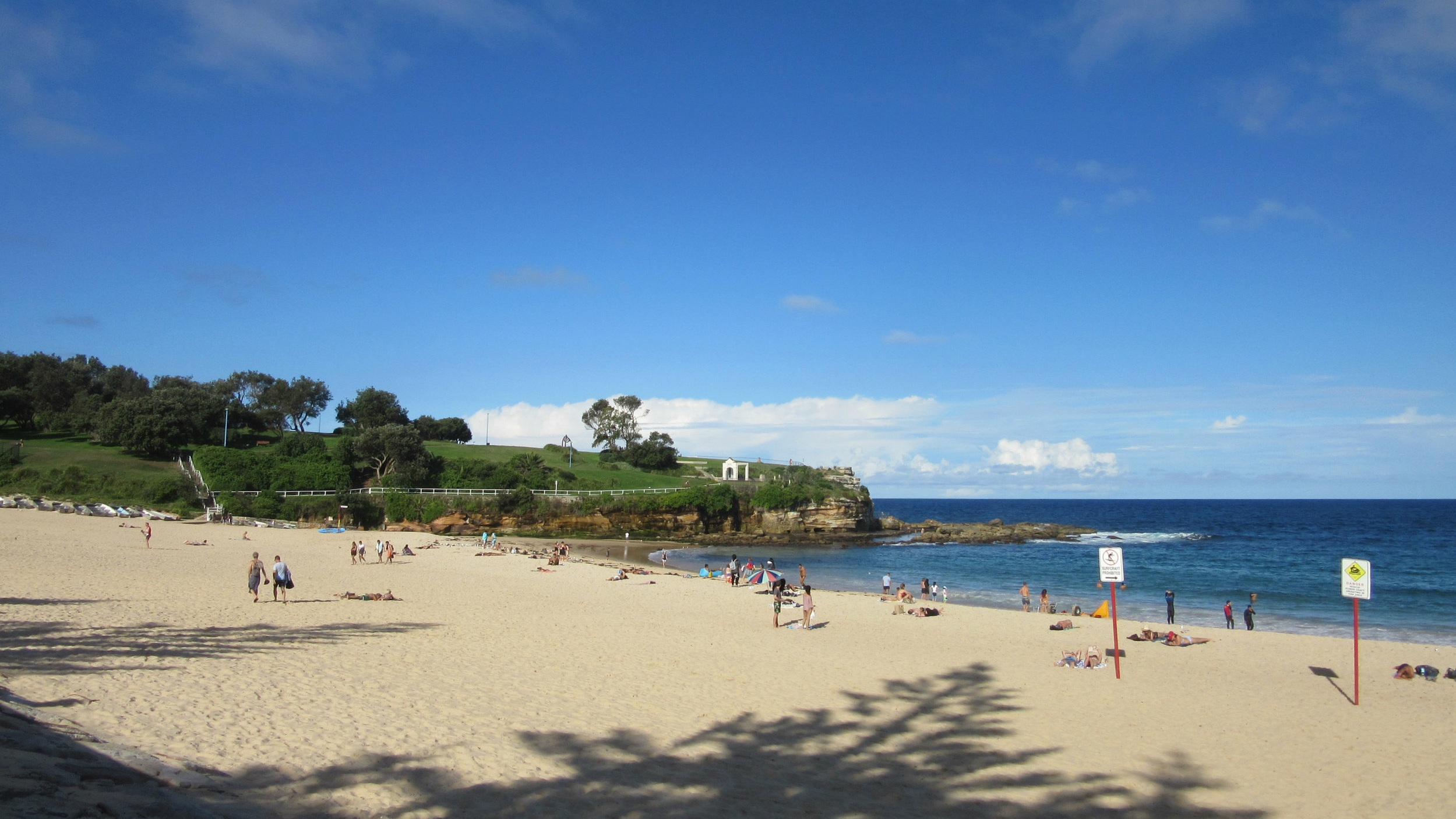 We picked up the coastal walk, passing the famous Bondi Icebergs pool complex (what a place to have a swim!), passing incredible sandstone cliffs, full of layers of colour and texture.
The trail took us past Tamarama beach and Bronte beach (our favourite) - little shelters dot the grassy stretch on one side of the promenade, a huge sandy beach on the other. We headed into Waverley Cemetery - at the time we went, the coastal path was being repaired so we took a detour right through the cemetery, an incredibly tranquil place.
We followed the trail right to the end, finishing with a drink at the beautiful Coogee Pavilion rooftop terrace, overlooking the beach. By this time the sun had come out - gone were the grey clouds, blue skies filling our vista.
Colours I picked up on during the walk were the deep blues of the ocean, those pure blue skies (when the sun did come out!), creamy neutrals and earthy pinks in sandstone layers. These all fed into my prints inspired by the walk, which you can see below.
Prints inspired by the Bondi to Coogee walk: