Chicago Architecture River Tour: colours of Chicago
The colours of Chicago along the river are a mix of building materials: blue-green and greys from steel, glass and water, stone-coloured neutrals from the older buildings, the terracotta red of the bridges and the odd splash of yellow thrown in by passing boats.
The Chicago Architecture Foundation Center's Tour
This tour was one of my top experiences from our visit to Chicago (aside from seeing the Cubbies play at the historic Wrigley Field!). We couldn't have been luckier with the weather - a beautiful, warm and sunny May afternoon.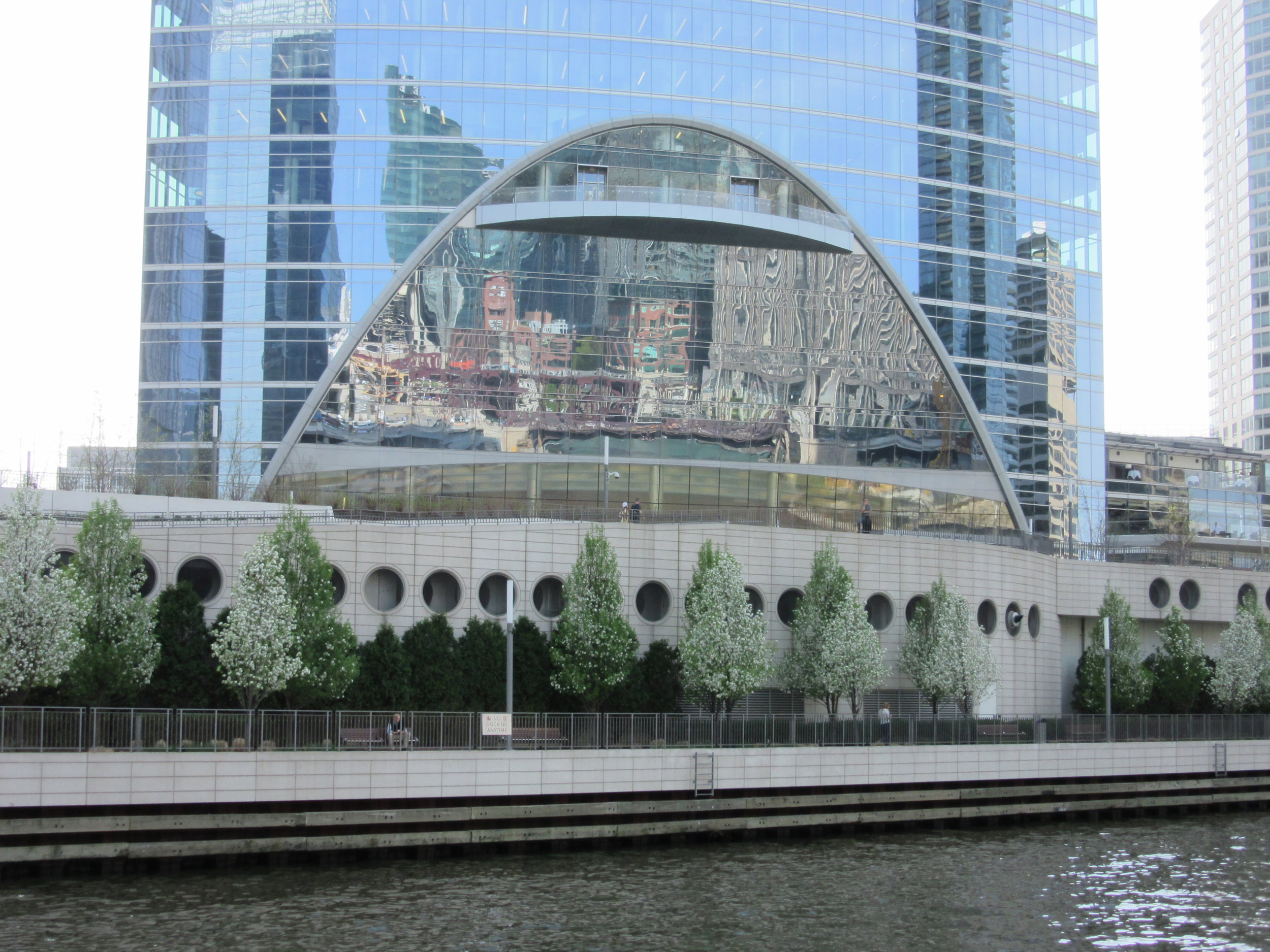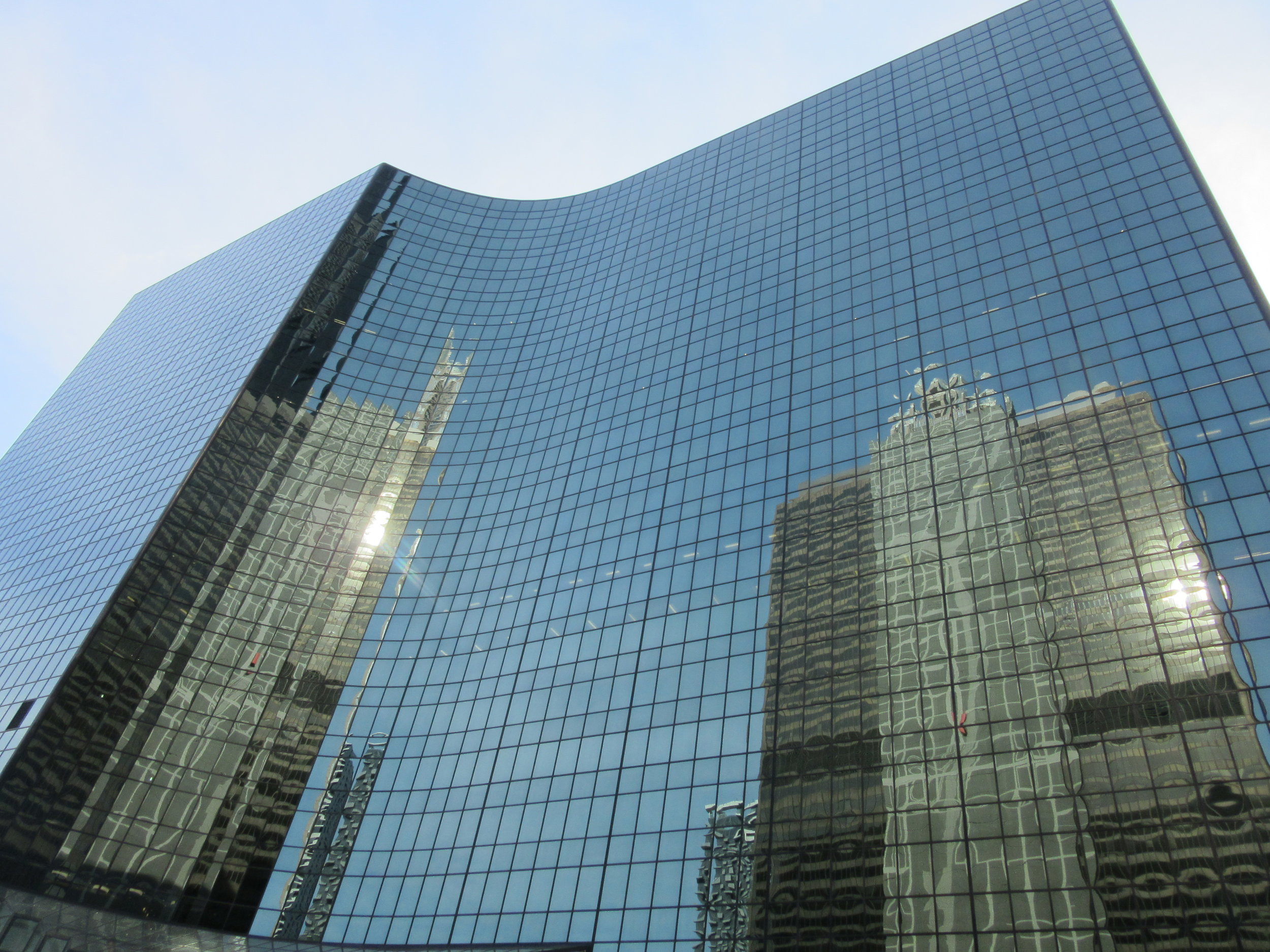 A city of skyscrapers, every building along the river felt special, and having a guide to tell us stories behind the designs made us notice things we would never have known. For example, as buildings went up, some referenced older, nearby ones in their design in subtle ways, so that although different in style, there was a link. I could have spent days photographing each building - for me, even with the mix of styles and eras, there was a harmony in the skyline. Highlights include the old bridgehouses, the historic Tribune Tower and Wrigley skyscrapers, the curves of Marina City and of course the Willis Tower.
Top tip: Although we only tried the Chicago Architecture Foundation Center's river cruise, we loved every single minute of it. Run by volunteers, our guide was so passionate about her subject, you couldn't help but be carried away with her enthusiasm and knowledge and her stories about the buildings were fascinating. Pre-book your tickets before you go - there will be a queue when you get there!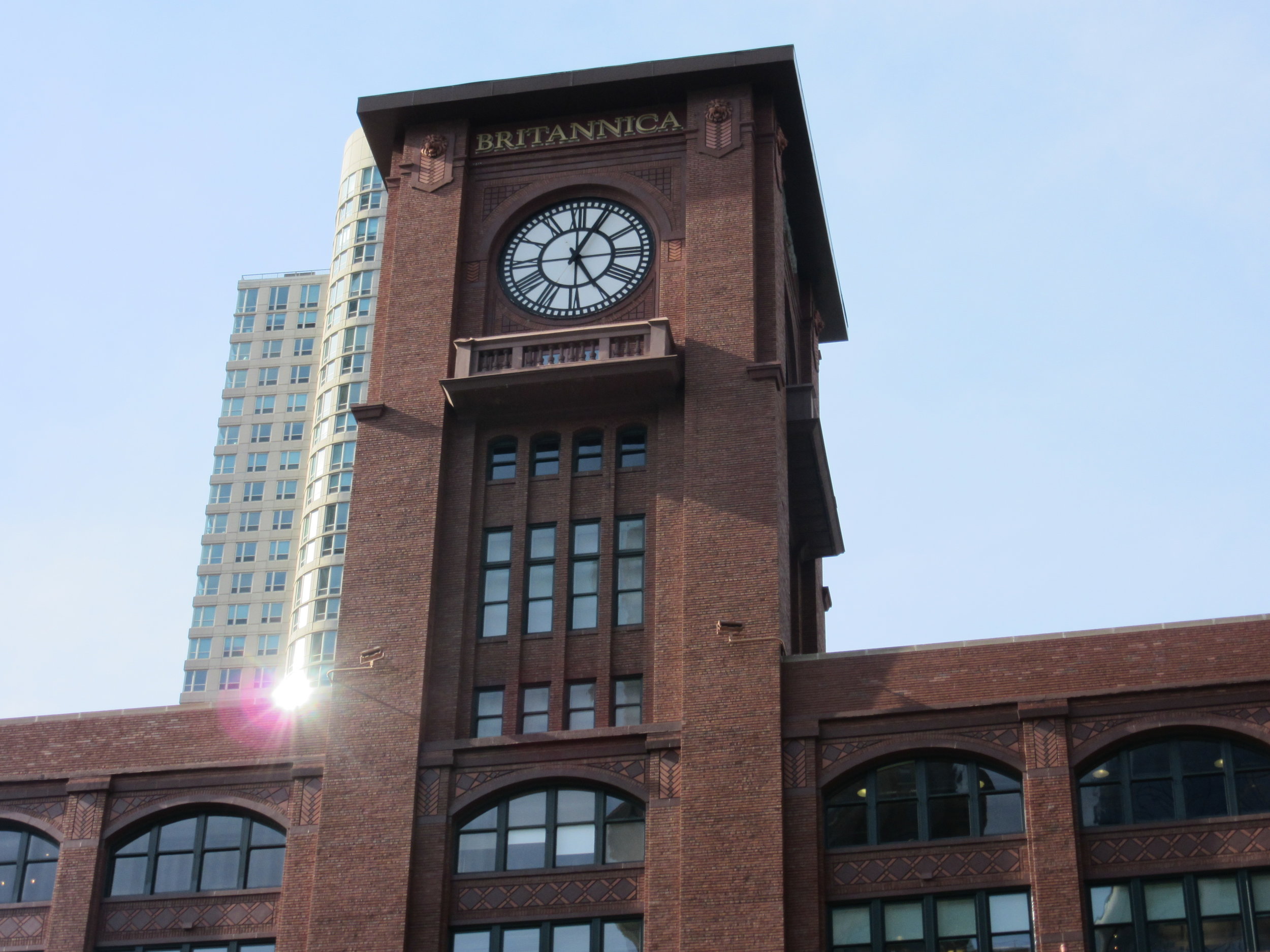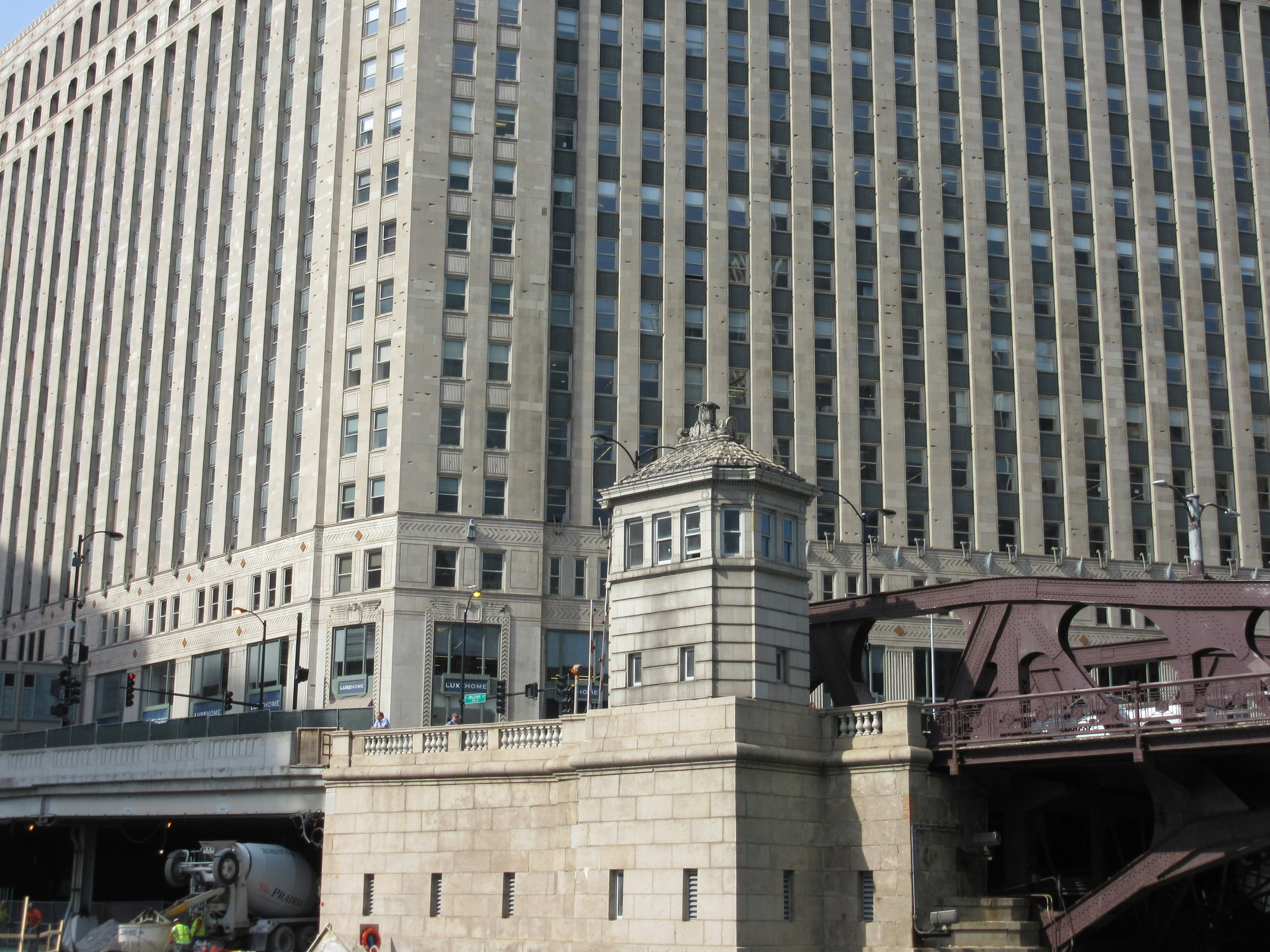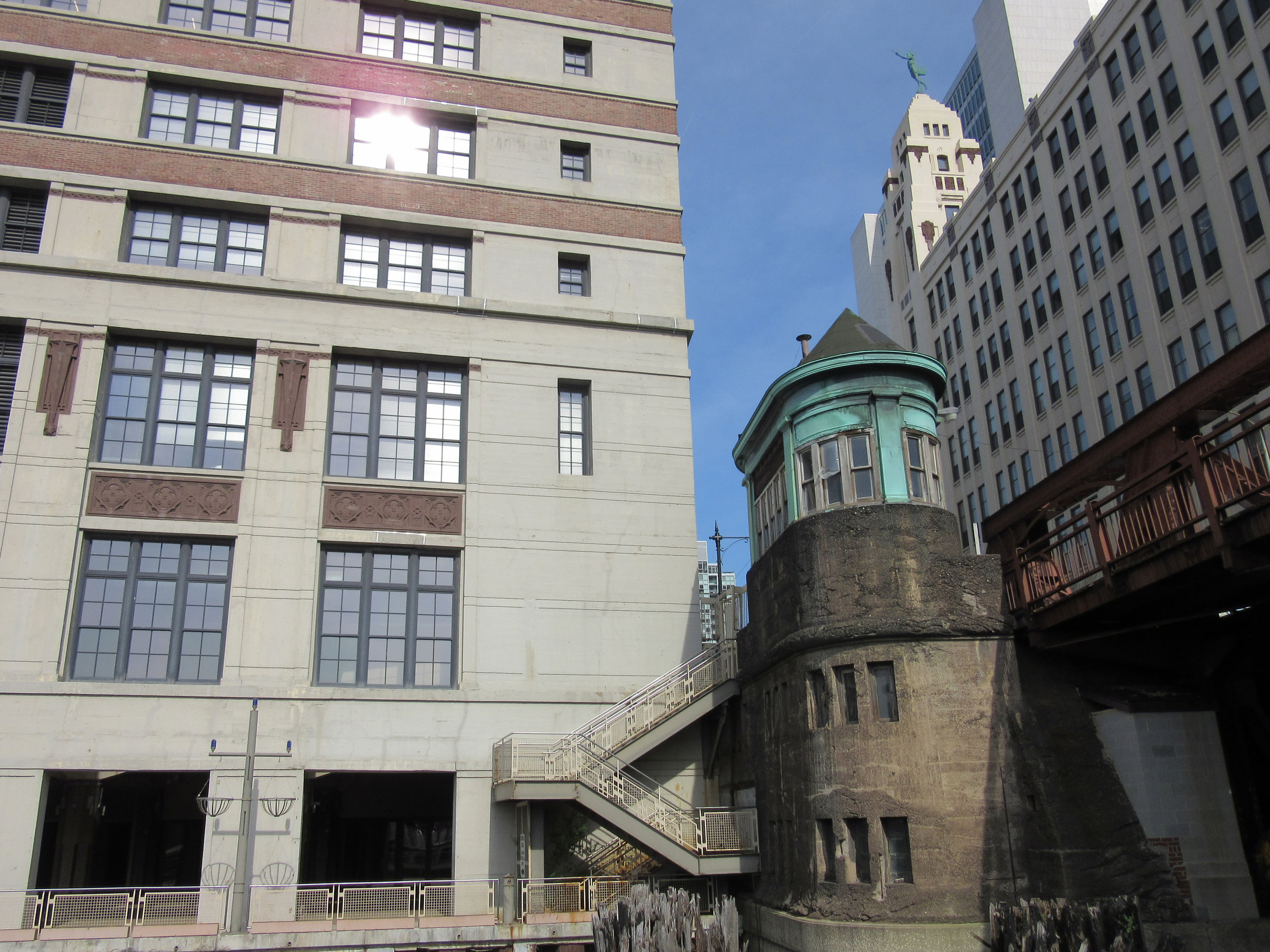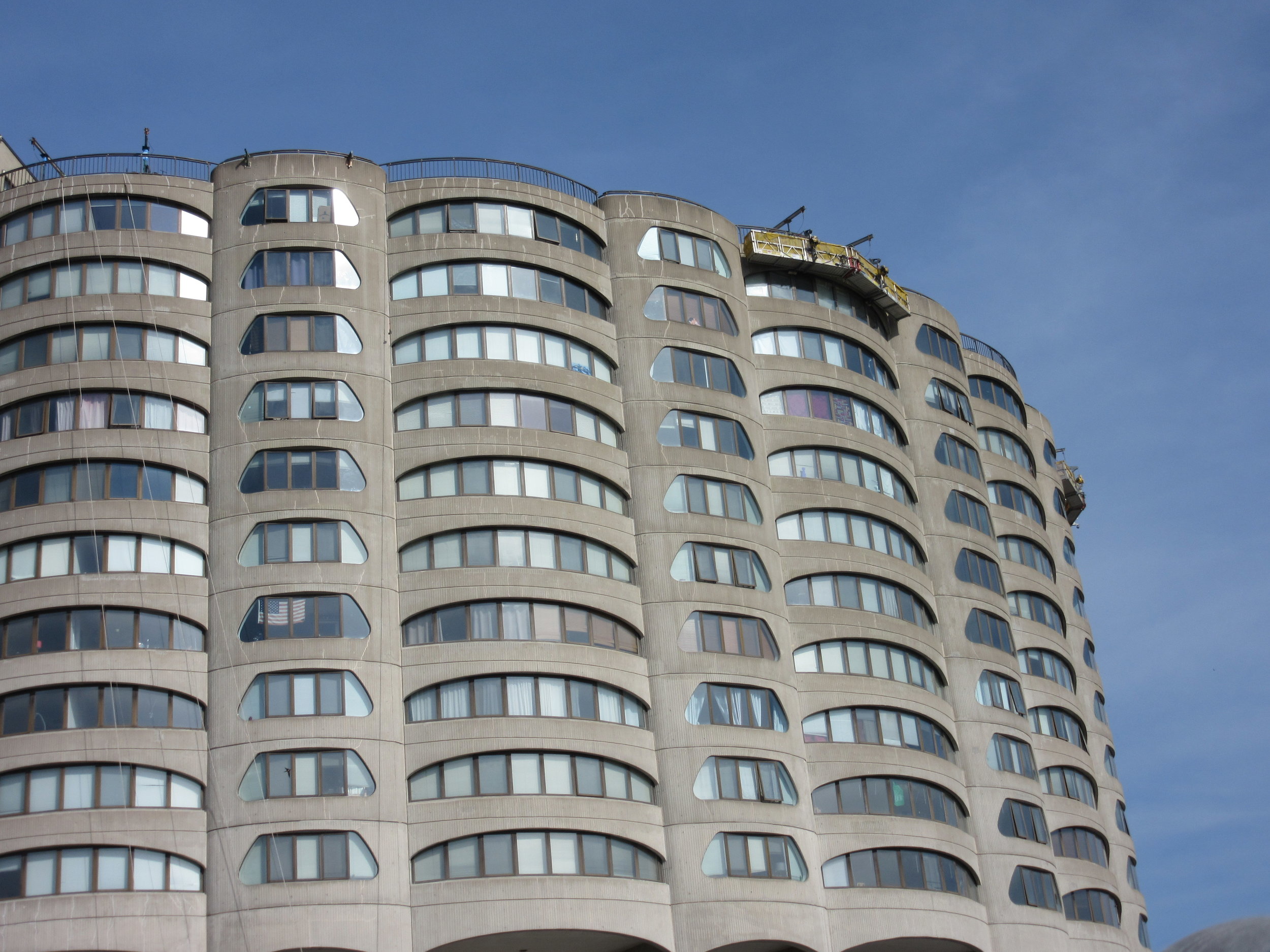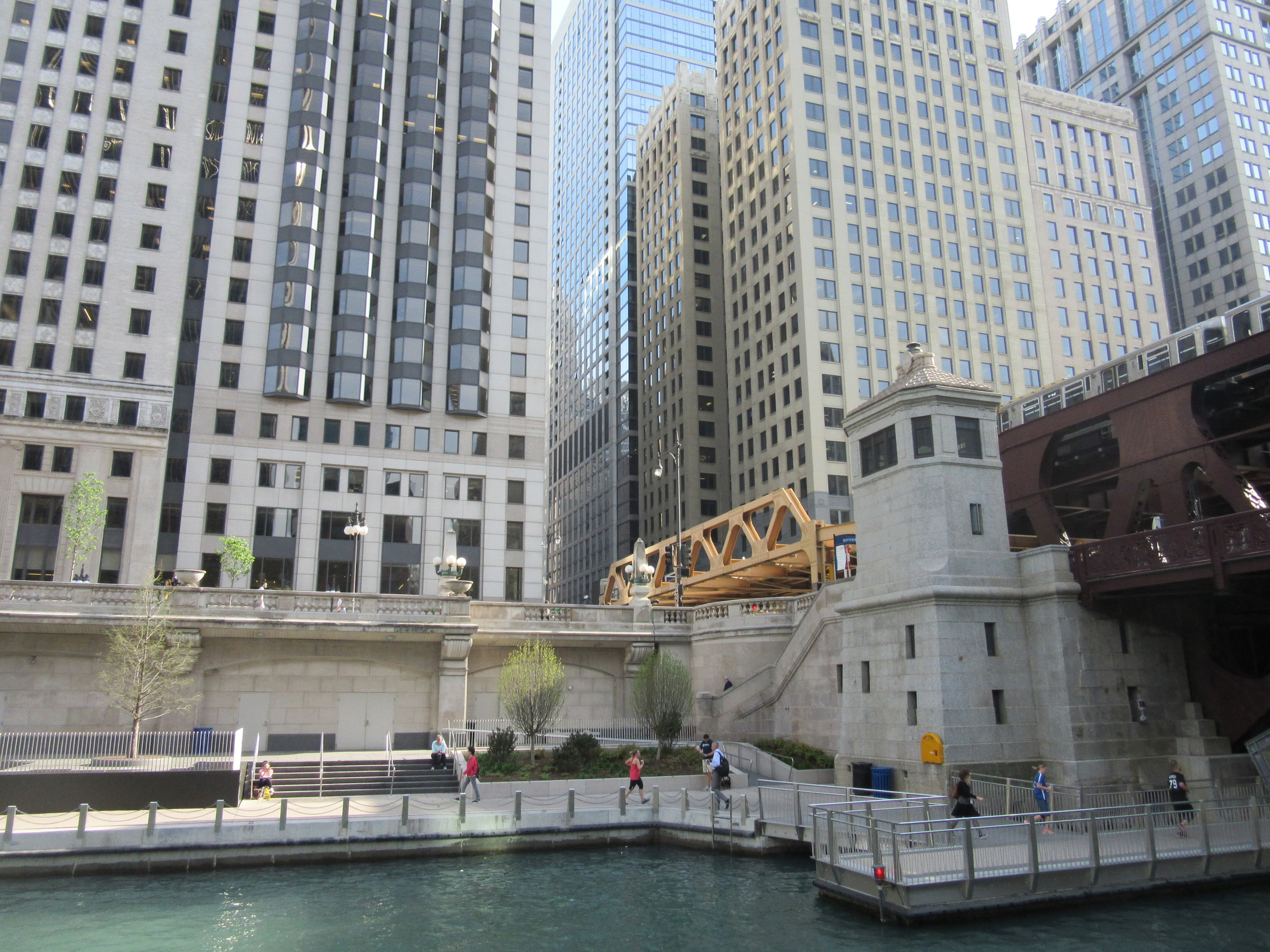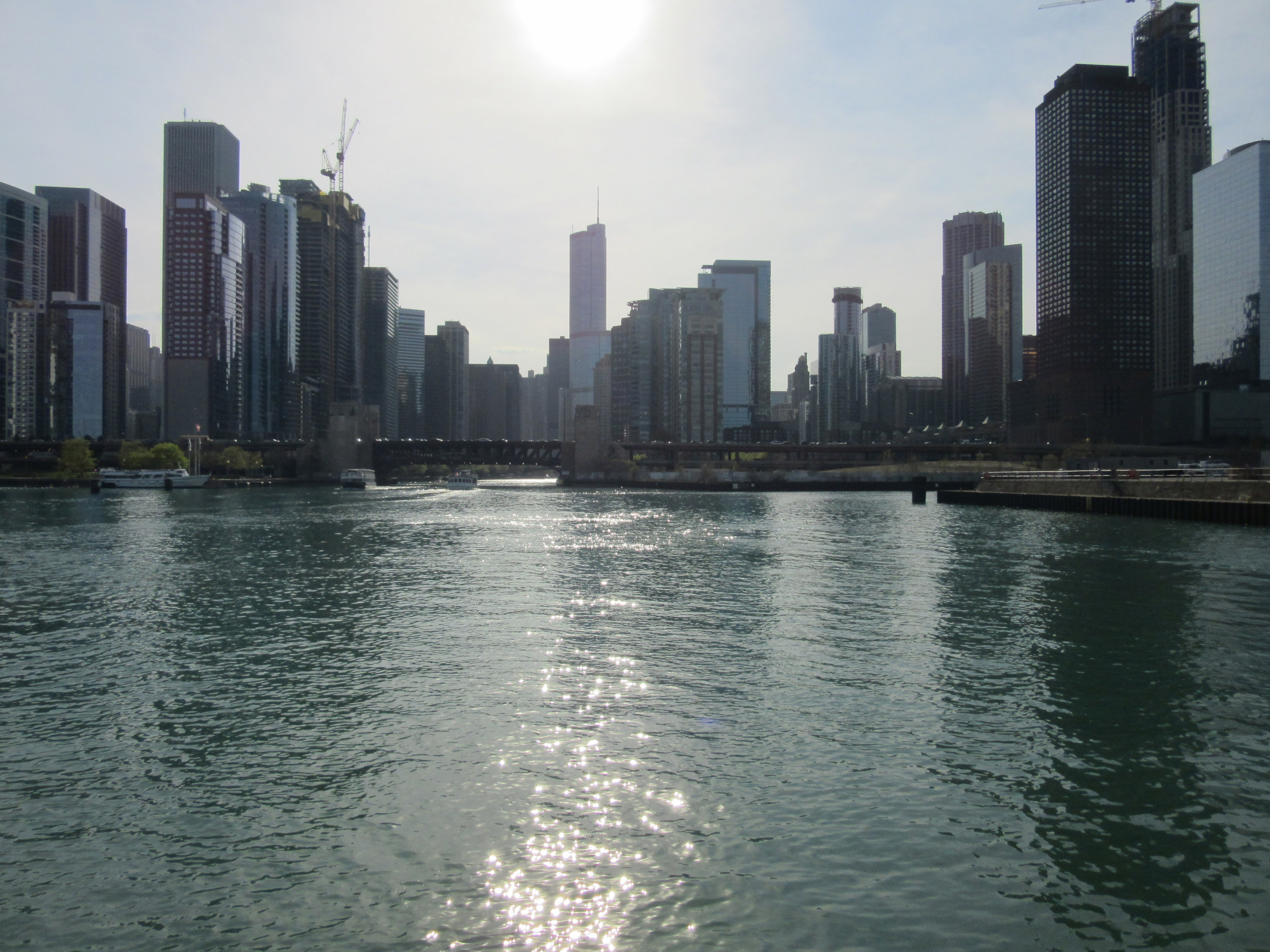 Paint colour inspiration from Chicago:
For greeney-grey paint colours that remind me of the Chicago skyline are Fenwick & Tilbrook's Polkeris and Crabapple and Paint & Paper Library's Reseda, Salvia and Glass II.